Michael Caine typically wouldn't be the first actor in mind to play Ebenezer Scrooge in The Muppet Christmas Carol. However, critics praised Caine for his performance, even despite the overall mixed reviews for the film itself. The legendary actor only agreed to do the Christmas movie under very specific circumstances. Caine refused to "do anything muppety" in The Muppet Christmas Carol for his own reasons. The production accommodated his request.
'The Muppet Christmas Carol' follows Charles Dickens' story closely
The Muppet Christmas Carol sticks rather close to Charles Dickens' 1843 novella A Christmas Carol. Scrooge is visited by the spirits of Christmas past, present, and Yet to Come to teach him the true meaning of Christmas. Caine's Scrooge continues to be a grumpy old man, but the major difference is the inclusion of muppets. The cast includes Kermit the Frog, Miss Piggy, Gonzo, Fozzie Bear, and Sam the Eagle. They're woven throughout the story.
1992's The Muppet Christmas Carol is the first Muppets feature film that Disney produced. The company acquired the property in 2004. The film holds a lot of nostalgia for those who enjoyed the movie when it originally came out. Holiday-themed family franchises such as The Muppets often stick around because of the memories they bring.
Michael Caine said that he would 'never do anything muppety'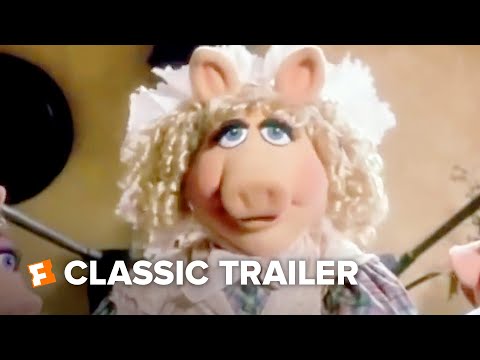 The Muppet Christmas Carol director Brian Henson talked to The Guardian about the movie. He recalled the "terrifying" experience of filming the movie since he was directing for the first time at 28 years old after his father, Jim, died a couple of years prior. However, Henson succeeded in directingThe Muppet Christmas Carol starring Caine in the lead role, who was a bit intimidating.
"When I met Michael Caine to talk about playing Scrooge, one of the first things he said was: 'I'm going to play this movie like I'm working with the Royal Shakespeare Company,'" Henson recalled Caine saying. "'I will never wink, I will never do anything Muppety. I am going to play Scrooge as if it is an utterly dramatic role and there are no puppets around me.' I said: 'Yes, bang on!' He was intimidating to start with, but he's a delight."
Caine was an excellent casting decision.The Muppet Christmas Carol featured original songs that audiences enjoy, but Caine's performance is one of the movie's special highlights. He didn't have any idea thatThe Muppet Christmas Carol was Henson's first time directing, but the pair worked well together.
Is 'The Muppet Christmas Carol' on Disney+?
Audiences will undoubtedly search for their favorite holiday films over the next week or so. Fans wonder if The Muppet Christmas Carol will be streaming on Disney+ since the parent company owns the property. Fortunately, the movie is available to stream through Disney+. Additionally,The Muppet Christmas Carol is available to rent through Amazon Prime Video and YouTube.
Source: Read Full Article