Nathan Fillion has been a household name for decades thanks to his roles on several hit TV shows – but it appears the producers at Live with Kelly and Ryan need a refresher on his name.
The Rookie star joined Kelly Ripa and Ryan Seacrest on Monday's show, but ahead of his appearance, he took to Instagram to point out an awkward blunder that would have no doubt left the Live co-stars red-faced. Nathan shared a photo the show used to promote his appearance, but sadly, they made one significant error – they spelled his name wrong!
WATCH: Nathan Fillion looks so different after major appearance change
Underneath an image of the actor, it read "Nathon Fillion" instead of 'Nathan Fillion', and he couldn't help but poke fun at the spelling error.
Nathan penned in the caption: "Yes, I'm going to be on @livekellyandryan, and yes, they spelled my name wrong."
POPULAR: Kelly Ripa's son is unrecognizable in new photo shared ahead of long-awaited change
MORE: The Rookie star's identical twin brother revealed – and he's famous too
Taking it in his stride, he jokingly added: "I'd like to take this opportunity to see if there is actually anyone out there who is named Nathon. This is YOUR moment!"
Fans found the mistake hilarious, with his The Rookie co-star Jenna Dewan leaving three crying with laughter emojis in the comments.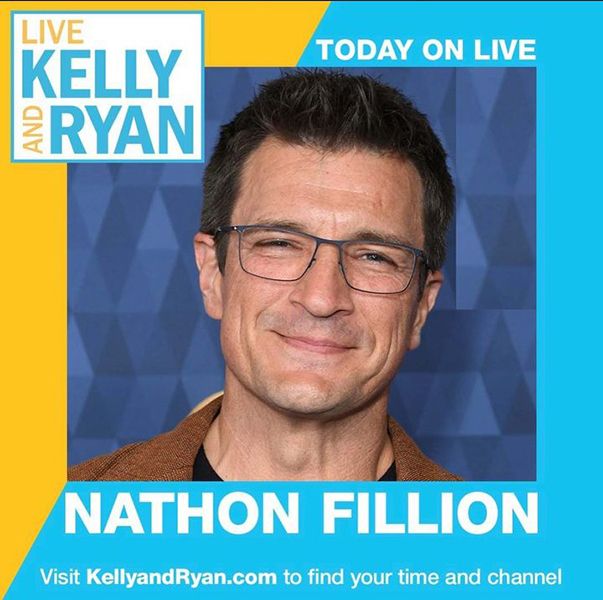 Nathan's name was spelled with an 'o' instead of an 'a'
Another said: "That's hilarious." A third added: "The intern who created this graphic must be a rookie," and a fourth wrote: "And that is how my brain will now forever read and pronounce your name."
While Kelly and Ryan nor the team at Live responded, they would no doubt have been embarrassed by the mishap, but thankfully, there was no awkwardness between the trio during Nathan's stint on the show.
Nathan was on the show to promote the current fifth season of The Rookie, which finally sees fan-favorite characters Lucy Chen and Tim Bradford give their romance a shot.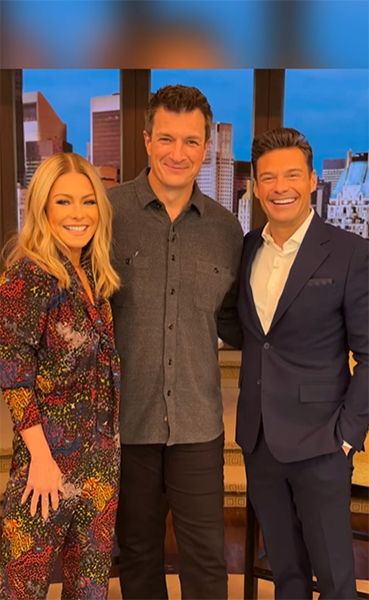 Nathan appeared on Live to promote The Rookie
Speaking about the slow-burning romance, showrunner Alexi Hawley previously said: "What I'm really proud of is that we didn't take any shortcuts. We made it very organic. And I think the audience appreciates that."
On what's in store for Tim and Lucy in season five, Alexi added: "I felt really satisfied that we've gotten to this place where we've earned the next step. But we can't make it easy, and we can't make it fast. [The fans] definitely will be all on board for where we're going."
Read more HELLO! US stories here
Source: Read Full Article