Outlander debuted on Starz seven years ago, and it became an instant hit across the globe. At this point, fans can't imagine anyone else playing Jamie Fraser other than Sam Heughan.
But not everyone was on board with his casting at first — including Outlander author Diana Gabaldon.
Ahead of the season 6 premiere, Heughan is reflecting on Gabaldon's "grotesque" first impression of him when she found out he'd been cast as the dashing Scottish highlander.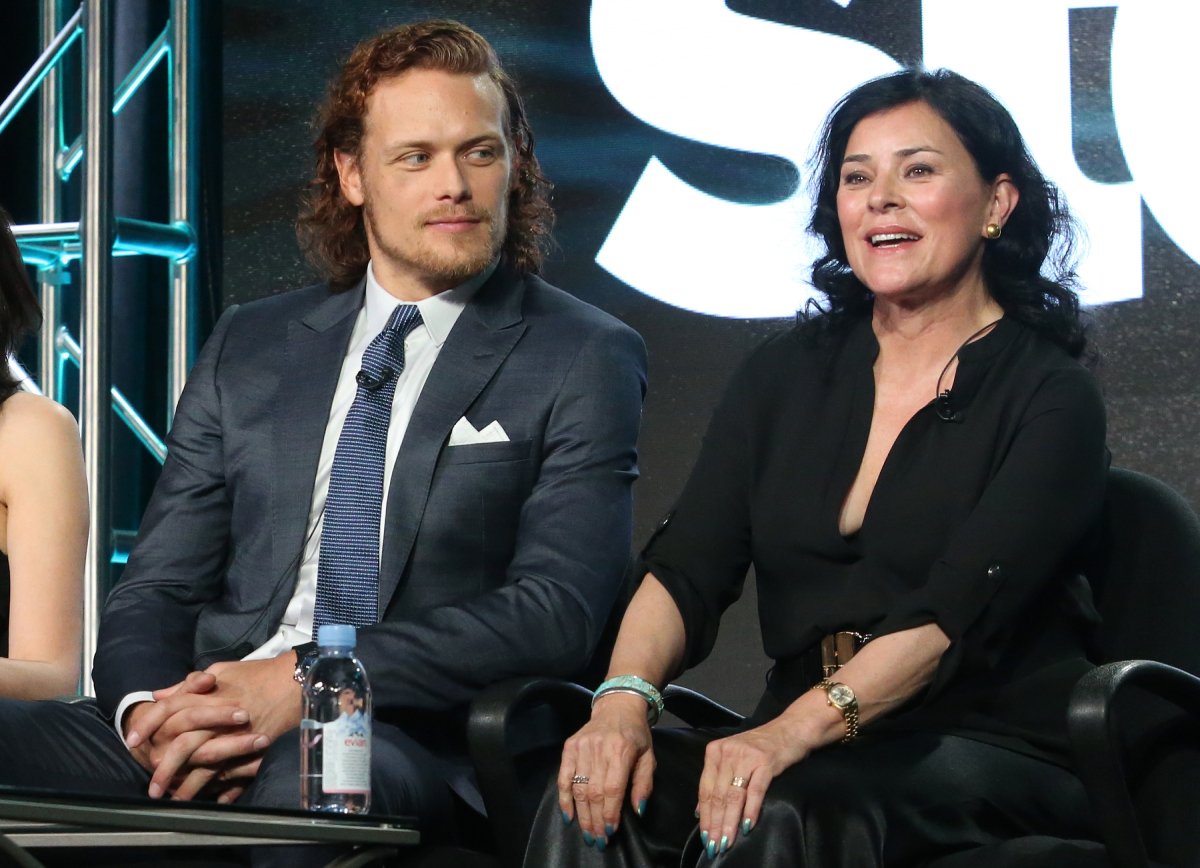 'Outlander' author Diana Gabaldon described Jamie Fraser as 'the king of men'
When Gabaldon introduced fans to Jamie — the leading man of her Outlander novels — in 1991, she described him as "the king of men." He's a young, fiery Scottish redhead from Clan Fraser of Lovat who has a complicated past. But he's intelligent and principled, and by 18th-century standards, he's quite educated and has a knack for learning languages.
Gabaldon's dashing character description of the Scottish soldier was quite specific, and she had an image in her mind of Jamie's physical appearance. But the author wasn't involved in the casting process for the Outlander TV series.
So when she got the message that the then-unknown Heughan had been hired, she had to pull up Google images to get her first look at the man who would become Jamie Fraser.
Diana Gabaldon called Sam Heughan 'grotesque'
As Showbiz Cheat Sheet has previously reported, Heughan auditioned for series creator Ronald D. Moore and executive producer Maril Davis. And he ended up being the first actor they cast in the time-traveling drama. When they relayed the news to Gabaldon, her first impression of Heughan was that he was "grotesque."
Gabaldon explained to Tom Downie and David Berry on Outcasts – the unofficial Outlander podcast – that fans need to see Heughan's early work. She noted that before Outlander, Heughan had "almost no films" on his resume. When she Googled his name, she found just a "handful of pictures."
The only images Gabaldon saw of Heughan were "off-the-cuff stills" from stage work and images from the only movie on Heughan's resume at the time. It was a psychological thriller called Emulsion, which she described as "truly weird."
Sam Heughan reflects on the 'Outlander' author's first impression of him
Heughan shared his side of the story while speaking with Alex Zane on the Just For Facts podcast. He says that Gabaldon's bad first impression of him came from looking at his headshot.
"She'd seen the headshot I had taken and was like 'this man is not Jamie Fraser, this man is grotesque' from the picture but when she saw the audition she thought I was him," Heughan explained.
His 'Outlander' audition tape changed everything
It's true that Gabaldon quickly changed her mind and realized that Heughan was Jamie Fraser after seeing the actor's audition.
"I had no idea what to expect when they sent me the audition tapes, but five seconds in, I was thinking he looks fine. Another five seconds, he was Jamie Fraser. I was astonished," Gabaldon explained.
"Maril and I were both clutching our chests when we were watching Sam's audition thinking, 'Oh my God, this is actually him.'"
Sam Heughan's chemistry with Caitriona Balfe sealed the deal
It took Moore and Davis just a few days to find their Jamie, but finding their Claire wasn't as easy. Moore revealed on the Outlander season 3 DVD that they wanted to cast Jamie first so they could then look for an actress who had chemistry with their dashing male lead.
When they brought in Caitriona Balfe for a screen test with Heughan, Moore says that "sealed the deal" and they knew they had found their Jamie and Claire.
"We really felt that Cat was probably going to be the one but this [screen test] was the final moment where she literally sealed the deal and got the show," Moore explained. "And you see, they've already got the shorthand of their characters and there is definitely on-camera chemistry between the two."
Season 6 of Outlander is expected to premiere on Starz in February 2022.
Source: Read Full Article