Ronnie Ortiz-Magro of Jersey Shore: Family Vacation has had a lot of things going on in his person life. That's partially due to his relationship with the mother of his daughter, Jen Harley. In a new episode, he talks about going to rehab with his co-stars. Find out what he had to say and more.
Ronnie Ortiz-Magro previously went to rehab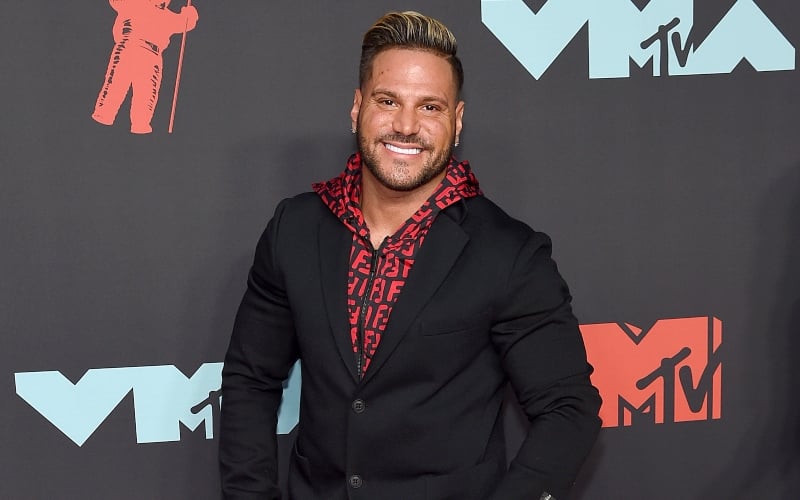 The reality star was struggling to the point where more of his co-stars tried to talk to him about getting help. Ortiz-Magro later did go to rehab to get treatment for drinking.
"I was very depressed and when I was depressed I would just turn to drinking," he told Us Weekly "and when I would drink bad things would just continue to happen because I wouldn't react the way I should."
He talked about what made him decide to change. "I decided to go to treatment because I wanted to be a better person, a better father for my daughter," the reality star said. "Eventually, all the bad decisions I was making were going to lead me to places that I didn't want to be. I wanted to be led to the place that I am now – that's happy, healthy and the best role model for my daughter."
Mike Sorrentino had a talk with him before he went to prison
Now the show is showing time before Sorrentino went to prison and Ortiz-Magro went to rehab. In one episode, Sorrentino had a serious talk with Ortiz-Magro.
That's because he got into another fight with Harley. Sorrentino said he saw things on Instagram and asked if everything is cool.
"Everything's good but that's something, like, when I don't get a reaction from somebody, the reaction that I want…" he answered. Sorrentino said, "Why don't you call me next time and I'll be like, 'put the phone down!'"
He also made a comment about Ortiz-Magro's appearance. "Ron, I love you, but take 20K back from Jen and get some new teeth!" he said in his interview.
Jen "JWoww" Farley also talked about his teeth on the show, and questioned if he would go to Sorrentino's wedding. "I don't think he actually can show up, because I think he's missing teeth," she said. The latest episode caught up with him after he went to rehab.
He told his co-stars he needed rehab
Ortiz-Magro opened up to Vinny Guadagnino and Pauly DelVecchio about his time away. He gave an update on how he felt afterward.
"I feel really good," he said. "I did 30 days in treatment. I needed it, man. Too much sh*t was going on." He talked a little bit about why he decided to get help.
"I just had to do what I had to do for myself, for the baby, because we know the decisions I was making were not the decisions a father should make," he said.
Ortiz-Magro also talked about moving away from Las Vegas because the city isn't good for his recovery. Guadagnino pointed out that Ortiz-Magro got new teeth and seemed like a new person.
That isn't the only thing Ortiz-Magro has done. He has since gotten liposuction and appeared on The Doctors.
Source: Read Full Article