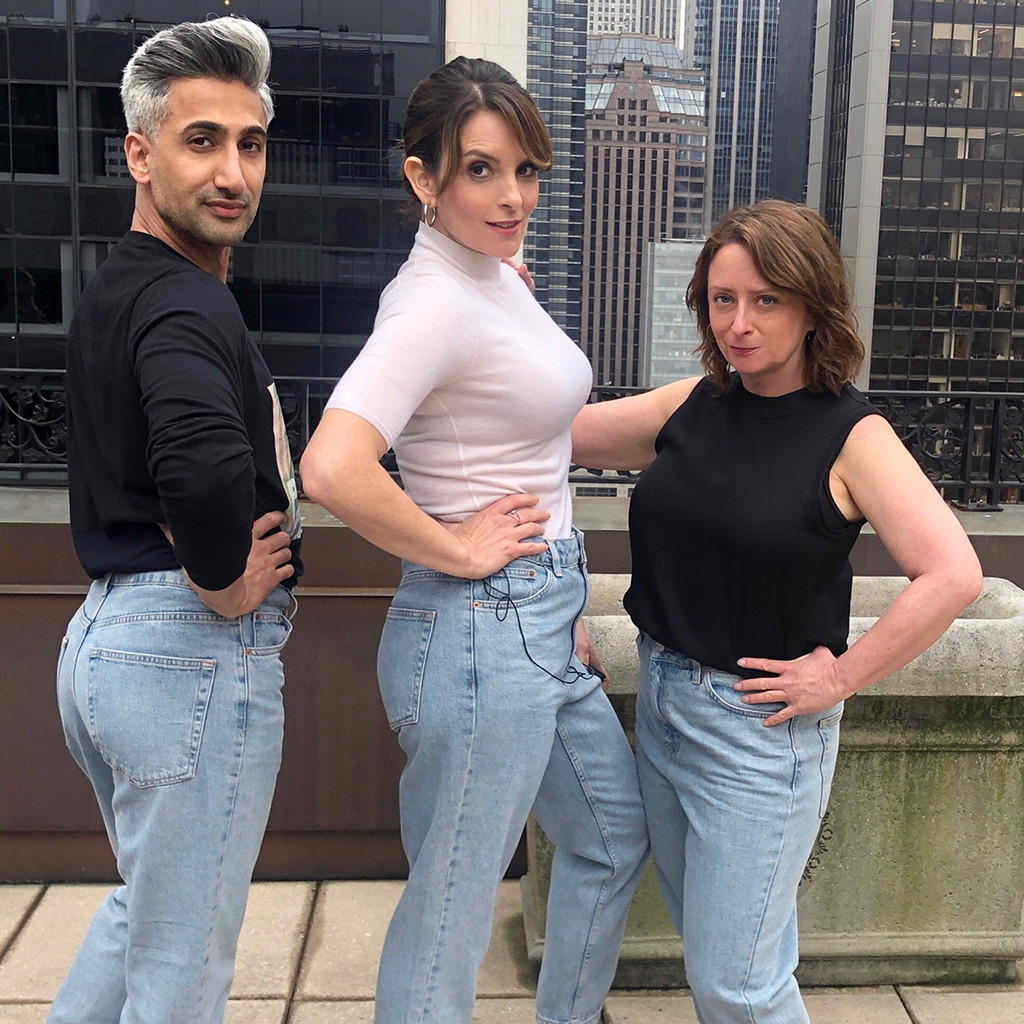 Twitter
You've seen the sketch, you've used the GIF, now Tina Fey and Rachel Dratch are bringing back "Mom Jeans." You have Tan France to thank for that.
The Queer Eye fashion guru hosts the Netflix web series (but wait, aren't all Netflix shows web series because they stream over the internet?) Dressing Funny, where he, yep, dresses funny people. For Dratch's 50th birthday, France got Fey involved to pick outfits for her former Saturday Night Live costar. Fey originally picked out a black skirt, "'cause she's secretly kind of a dirty bitch."
"She's the downtown lady," Fey said in the video below.
"Is there a difference between downtown lady and uptown lady?" France asked.
"100 percent," Fey said. "One of them's a dirty bitch and one of them is just a sad bitch."
After they all exchange various accents, France got down to business. There was a suit with platform Stella McCartney sneakers, the "dirty bitch" skirt, an Ariana Grande-like oversized sweatshirt and thigh-high boots look and then the mom jeans. Fey was delighted to see Dratch wear the jeans and couldn't resist singing the fake jingle.
"It's giving you everything! Support, a light color, just flattening your butt, a place to keep your wallet in your front pocket," Fey said.
"I would wear it! I own mom jeans!" France said. We didn't need to see it to believe it. Watch the full segment above.
In case you forgot, experience the classic Saturday Night Live "Mom Jeans" sketch above.
Source: Read Full Article