After months of anticipation, fans can finally see Rachel Zegler as María in the 2021 adaptation of the Broadway musical West Side Story. Her co-star was known for his roles in several films. However, Zegler was only a teenager when she earned the leading role in this movie musical.
Here's what we know about the ages of West Side Story's Zegler and Ansel Elgort.
Rachel Zegler and Ansel Elgort star in Steven Spielberg's production of 'West Side Story'
The Jets and the Sharks don't exactly get along. Everything changes, though, when Tony and María fall in love. The stage production of West Side Story was originally released as a movie musical in 1961 starring Rita Moreno as Anita.
After months of a delayed premiere, Steven Speilberg's version of this iconic Romeo and Juliet story will be available for fans to see in theaters.
This 2021 remake stars newcomer Zegler as María, with the actor later earning roles in Shazam: Fury of the Gods and Disney's upcoming adaptation of Snow White and the Seven Dwarfs. Elgort, who previously acted in The Fault in Our Stars and Baby Driver, appears as Tony.
"We're not trying to recreate, frame for frame, the 1961 film. That film exists as this incredible piece of pop culture that everyone has seen and been affected by in some way…," Zegler said during an interview with Town and Country. "There are things to improve on and things to address. It's such a cultural phenomenon, that film and the musical in general."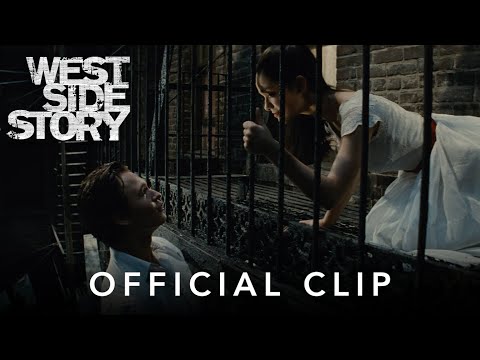 What is the age difference between Rachel Zegler and Ansel Elgort?
It's a beloved story about romance and resilience. According to Broadway World, there's a substantial age gap between Tony and María, with Tony being an estimated 30 years old and María just 21. 
Zegler was born on May 3, 2001, while her co-star was born on March 14, 1994. That means there are about seven years in age between the West Side Story actors. Zegler was actually still a high school student when she earned this starring role.
Ansel Elgort met Rachel Zegler when she was still in high school
When Zegler earned the part of María, she was still a senior in high school, sharing that the audition process took about a year and a handful of in-person auditions. The first time Elgort saw Zegler perform on stage was her high school's production of Shrek: The Musical.
"She's an absolute superstar, and I actually saw her do her high school musical…," Elgort said during an interview with Access. "I remember it was like watching LeBron James play basketball when he's in high school, and he's just like dunking on everyone and dominating, and Rachel just blew the roof off the place, projecting past the back row. Such a presence, so much talent."
West Side Story is available only in theaters beginning on Dec. 10, 2021.
Source: Read Full Article